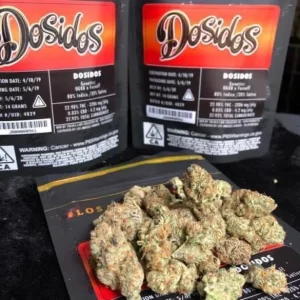 BUY DOSIDOS JUNGLEBOYS ONLINE  Dosidos, Start The Week On A Roll With Gas Baked Goodies! Do-Si-Dos is an indica-dominant hybrid
Jungle Boys Strains are aromatic cannabis flower strains extremely popular in the California region and often known as sensual pleasure weed. The uniqueness of these strains lies in their freshly baked cake's aroma. We at Bread Gang Pack include an extensive selection of high-quality and premium Jungle Boy Strains. At Bread Gang Pack online store you would browse all premium Jungle Boys seeds along with products including Dosidos, High Octane, Hippy Crasher, Ice Cream Cake, Jungle Cake, La Kush Cake, Lemon Mints, M40, Perfect Triangle, Space Center, Strawberry Shortcake, Sunday Driver, Wedding Pie, and Zacks Pie.
Shop Jungle Boys Strains & Jungle Boys Seeds at Bread Gang Pack
The Jungle Boys anchored its name as one of the finest cannabis growers in the history of Cannabis. They use the Pheno-hunting technique as their proven cultivation method to grow high-in-demand cannabis plants. They started growing cannabis in 2005 and soon they gained local recognition due to their unique growing method. Today, they are famous for producing innovative cannabis strains. People also prefer Jungle Boys Seeds to grow the plant at their premises. If you are fond of Jungle Boys Strains or need Jungle Boys Seeds, then look no further and visit Bread Gang Pack online store to browse a vast collection of Jungle Boys products to buy online at the most reasonable price points.
Avail Premium Jungleboy Seeds at Your Home Via Bread Gang Pack
The Jungle Boys team has changed the public perception of cannabis cultivation with its hybrid seeds. Over a decade, Jungleboy Seeds have been the prime requirement for high-quality cannabis cultivation. These high-quality seeds are genetically rich and developed to produce the most refined cannabis plant. At Bread Gang Pack, we present an outstanding collection of premium Jungle Boys seeds developed in recent years. To avail Jungle Boys Seeds at your home, you just need to place an order via our e-store.
Browse The Selection of Jungle Boys Strains
The Jungle Boys grows hundreds of cannabis plants with various phenotypes in the quest for the perfect one containing the finest aroma and taste. Here are some of the most popular Jungle Boys Strains you might be looking for.
Space Center
The space center is a cross between Space Age Cake and Triangle Kush, which offers a pleasing aroma similar to freshly-baked cake. These Jungle Boys Strains aid hypertension and relax the body from tiredness and fatigue.
Perfect Triangle
Jungle Boys crossed Triangle Kush with Perfect OG to create Perfect Triangle. Although Triangle Kush is a well-known strain, but Perfect OG is a Jungle Boys production. It's unclear whether this is a unique hybrid of OG Kush or simply a phenotype of the famed strain.
Jungle Cake
This Indica hybrid is a product gained by crossing the Wedding Cake strain with White Fire. These Jungle Boys strains are dense and large flower buds that offer the OG aroma of citrus and pine.
Sunday Driver
Sunday Driver offers a pleasing aroma as this is an Indica-dominant hybrid strain prepared with Grape pie and fruity pebbles. Consumers have reported a sweet yet chocolatey smell while smoking Sunday Driver strains.
Strawberry Shortcake
When White and Wookies strains are crossed, it results in a heavy Indica with a sharp strawberry aroma and flavor. Its most common aromatic compound contains alpha-humulene, limonene, and myrcene. At times, It comes with flavors of tropical fruits such as mango as well as some spicy undertones.
Zacks Pie
One of the popular Jungle Boys strains, Zacks Pie is a tribute to a Jungle Boys team member who lost his life. This strain includes the genetics of Grape Pie, Wedding Pie, and Wedding Cake. The Zacks Pie strains are dense fox-tailed buds that offer grape and wedding cake flavor.
Enjoy The Optimum Ease of Home Delivery With Bread Gang Pack
Whether you wish to get Jungle Boys Strawberry Cake, Jungleboy Seeds, Hippy Crasher, or other Jungle Boys Strains at your doorsteps, the Bread Gang Pack offers an accurate yet on-time cannabis delivery service at the most suitable prices. So, your hunt for premium Jungle Boys cannabis flowers, buds, or strains ends here.